Chairman & Managing Director's Message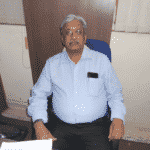 Ravindra N. Shrikhande
Chairman
Chairman Emeritus Shri N.N. Shrikhande started Consulting Engineering firm N.N. Shrikhande & Co. in a part time rented table place in Fort. SCPL is one of the earliest Pvt. Ltd. Consulting Engineering firms and jointly with N.N. Shrikhande & Co., is one of the oldest Consulting Engineering firm in Mumbai today.
SCPL is present in Residential & Institutional Buildings, Industrial works, Highways and Bridges, Marine Structures, with rich track record. Striving for excellence. Our motto is total customer satisfaction. SCPL has rich experience in working with many multinational organizations and credited for many a complex projects in India. Our aim is to have pan Indian presence with a reputation that is hard to beat. It is very well said that Quality is never an accident. It is always the result of high intention, sincere effort, intelligent direction, and skilled execution. It represents the wise choice of many alternatives.

All of us at SCPL are committed to this aspect of Quality. Today in India, there are many possibilities and opportunities for development and growth. SCPL is committed to work tirelessly to fructify these possibilities thus serving the Country and people of India. We are sure that with the blessings of our Chairman Emeritus Shri N.N. Shrikhande and the talented and dedicated team that we have SCPL is ready to face the challenges of tomorrow and deliver in best possible manner to true professional organization is supposed to deliver.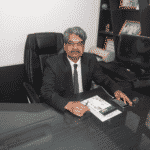 Rajeev N. Shriknade
Managing Director